KB Pizza dough balls are made from a high-gluten flour. The ingredients create a fluffy outer edge, and a moist texture that allows them to be easily stretched into various shapes and sizes.
Dough balls offer quality and consistency without the expense of owning and maintaining dough-mixing equipment. To ensure the best baking results, rotate refrigerated dough balls and maintain an accurate rotation list. The product should be fully thawed in a refrigerator for a minimum of 24-hours before shaping.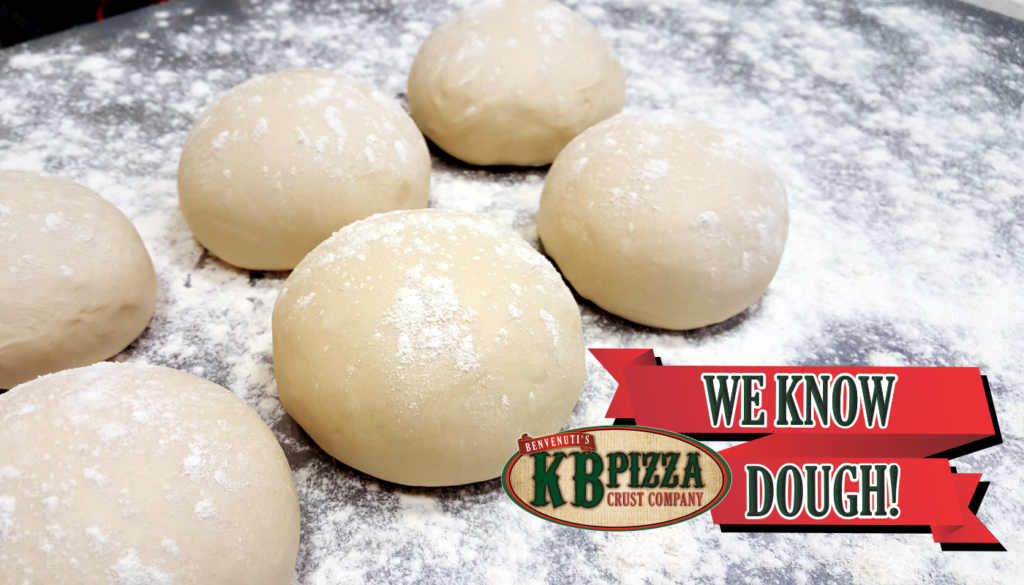 Dough balls, after they are fully thawed, can be refrigerated for a maximum of three days. If the product is completely thawed and the yeast has been activated, do not freeze.
Download a PDF Version of our Dough Balls Brochure:
Benefits:
No mixing equipment required
Prep time eliminated
Pre-sized for portion control
Minimal training required
No inventory of dough ingredients, such as flour, salt and yeast
Individually wrapped dough balls
Simplify your operation without sacrificing quality
Finished product stays moist under pizza warmer for extended period
Product Weight (in ounces)
| | | | |
| --- | --- | --- | --- |
| 6 | 12 | 18 | 24 |
| 8 | 14 | 20 | 26 |
| 10 | 16 | 22 | 28 |